Proudly Serving The Conejo Valley And Surrounding Areas Of Los Angeles & Ventura County With Quality Air Conditioning Service Including Installation, Repair, And Maintenance.
At 5-Star Heating & Air, we specialize in central air conditioning installation and repair. When you need to replace your old central air conditioning system, we can help find the right fit for your home.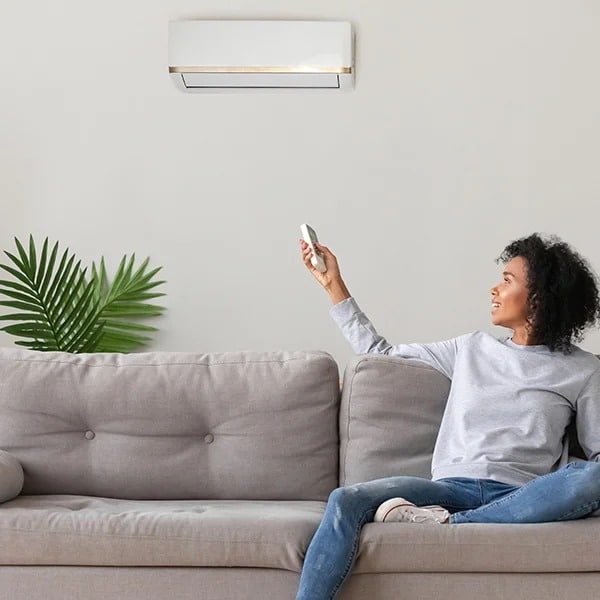 How Do I Find The Right AC Unit?
When installing central AC for your home, the first step is to select a licensed HVAC installer. Our air conditioning professionals have the expertise you need to help you choose the right central air conditioning system for your home, based on home size, climate, insulation, and proper measurements for your unit.
Your Central Air Conditioning Installation

After we help you find the right air conditioning system for your home, we will professionally install it. Utilizing our professional services to install your system helps ensure your system operates at the most comfortable and efficient level for your home. You will have peace of mind knowing your system is operating efficiently and that 5-Star Heating & Air is committed to serving you long after the sale.
Should I Repair Or Replace My AC?
As air conditioning systems age, the energy efficiency and reliability of the equipment will begin to decline, while operating and repair costs rise. Eventually you will have to decide whether to repair the equipment or replace the system with a more energy-efficient one.
If you are looking for air conditioning repair, the professionally trained HVAC technicians at 5-Star Heating & Air are available 24 hours a day for emergency AC service.
We Service and Install the following systems
At 5-Star Heating & Air Conditioning Inc., we pride ourselves on working with the best in the industry and providing quality service.
CALL US TODAY TO SCHEDULE A SERVICE!